At ESONLINE, we aim to offer affordable solutions for all your design needs. Our specialities including your corporate stationery and branding,
we can also design all your promotional materials including your flyers, brochures and posters.
So whether you are looking for a fresh identity or need any promotional materials
created then we can help.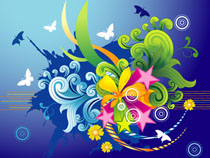 Graphic Designing
Never underestimate the role quality branding plays in the success of a company.
Our graphics designing services enable our clients to communicate their thoughts and ideas through web, desktop, print, and other mediums effectively and clearly. We apply creativity wisely - without losing the balance between business and communication. We will save you time and money by completely handling your design, sign and printing needs; allowing you to concentrate on what you do best.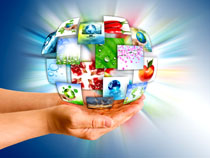 Web Designing
At ESONLINE, we firmly believe in designing our clients' websites with the highest standards of creativity, design and technology. Our core strength is the corporate finesse of designing our clients' websites in a skilled way. We work through design strategies that are tailor-cut to help the clients achieve their goals and results on internet. Our designs are developed strictly on the scientific lines of modern day technologies and always target to relevant audiences and customers which matter most to our clients.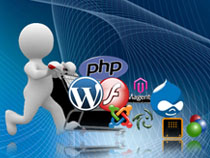 Web Development
Our services cover every aspect of web development, from start to finish. From one off projects to a fully outsourced offshore development team, ESONLINE has the skills and capacity to work with you to meet your requirements.
By using different languages PHP, ASP.net, Java, Flex, Cold fusion with Ajax now we can create user friendlier and interactive websites. They are not just user friendly and convenient for users but also help website administrators to make changes in the website, modifying features, content and much more. With qualified team of developers we have been able to develop and deliver solutions that are completely customized to our clients needs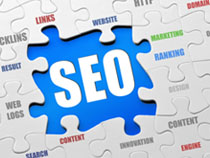 Web Marketing and SEO
The terms SEO and web marketing are interchangeable since they mean almost the same thing. In fact the whole purpose of SEO is to make your website more visible to the search engines as well as the clients or visitors so that more visits and business can be conducted.
Search Engine Marketing is one of very few Affordable Website SEO Service methods currently available for achieving highly visible Google, Yahoo and Bing First Page Rankings on the Major search engines and their networks along with Local SEO, Link Building and Targeted Email Marketing for Small and Medium size businesses nationwide.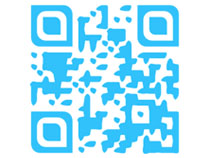 Custom QR Codes
Promoters these days adopt remarkable branding techniques in order to create awareness of their brand or product. Another technology, that can also be used as a marketing strategy, is becoming increasingly popular. The Quick Response Code, better known as the QR Code. Recently, QR codes have been gaining popularity among the promoters. QR codes have the ability to store the relevant information, that a consumer may want to get acquainted with, about a certain product. Therefore, allowing efficient and effective branding. It is expected that the QR Codes will become the next big marketing strategy.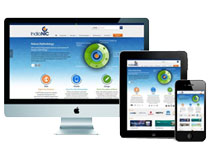 Responsive Websites
Responsive web design (often abbreviated to RWD) is an approach to web design in which a site is crafted to provide an optimal viewing experience-easy reading and navigation with a minimum of resizing, panning, and scrolling-across a wide range of devices (from desktop computer monitors to mobile phones)
Media queries allow the page to use different CSS style rules based on characteristics of the device the site is being displayed on, most commonly the width of the browser.The fluid grid concept calls for page element sizing to be in relative units like percentages or EMs, rather than absolute units like pixels or points.